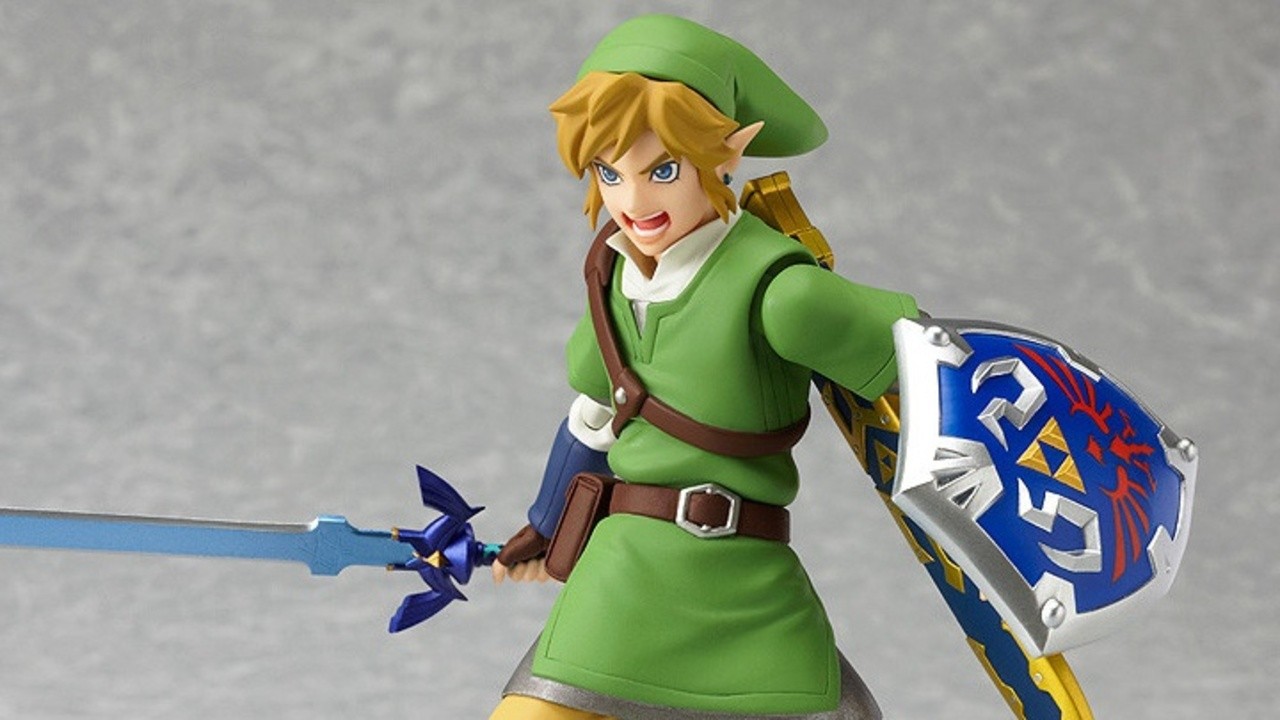 To tie in with the release of The Legend of Zelda: Skyward Sword HD on the Nintendo Switch, Good Smile Company is re-releasing its figma Link for the fourth time.
Link is approximately 140mm in height and comes with the Master Sword and Hylian Shield – allowing you to recreate some iconic poses. While pre-orders are now open it seems the provided hyperlink isn't working for everyone. According to other parts of the website, this product will release in September next year for $68.99 USD or your regional equivalent.
From the popular game 'The Legend of Zelda: Skyward Sword' comes a rerelease of figma Link!

– Using the smooth yet poseable joints of figma, you can act out a variety of different scenes.
– A flexible plastic is used for important areas, allowing proportions to be kept without compromising posability.
– He comes with his standard gallant expression, as well as a powerful shouting face for combat poses.
– The Master Sword as well as the Hylian Shield are both included. They can also be carried on his back as they did in the game.
– A poseable figma stand is included, which allows various poses to be taken.
Good Smile is also re-releasing its 1/7th scale figure of Link, based on his appearance in Skyward Sword. This one is a bit more expensive at $171.99 USD, and pre-orders are now open:
The Hero of the Sky, now in figure form. From the popular action adventure game 'The Legend of Zelda: Skyward Sword' comes a rerelease of the 1/7th scale figure of the main character, Link! The unique appearance and style of the key visual of the game has been brought to life with intricate sculptwork, and careful paintwork has recreated the shadows and textures in perfect detail to create a figure brimming with quality for fans to enjoy! Add the hero with the fate of the world on his shoulders to your collection, and enjoy his zealous spirit by your side whenever you like!
If you're interested in other Zelda-themed merchandise, Nintendo has released a stunning new Zelda & Loftwing amiibo. You can also get a pair of themed Skyward Sword Joy-Con – although stock may be hard to find depending on where you live.
Earlier this week, Intelligent Systems revealed a new scale figure based on Fire Emblem: Radiant Dawn's Ike.

Would you be interested in this Good Smile Link figma? Leave a comment down below.